Is Microsoft Azure operation complicated?
All organizations invest in their development. This also applies to IT modernization. Many organizations run Microsoft Azure, which is a very powerful platform for running business applications, but it can also be very complicated. Are you looking for Microsoft Azure Certified Professionals? KPCS offers access to unique Azure resources and knowledge.
Providing a suitable Azure architecture, security and operation design can be complex and may distract from the primary goals of moving to Microsoft Azure.
KPCS Managed Azure
is a simple answer
KPCS's success in running large-scale Microsoft Azure implementations combines technology, automation and experience. Get access to tens of Microsoft certified engineers and architects to get the most out of your Microsoft Azure investment.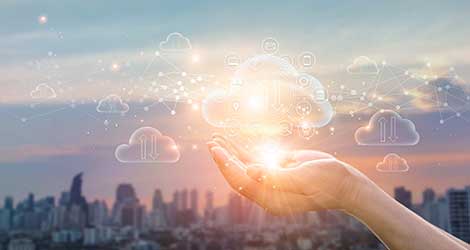 Complete service for your cloud environment
A hybrid cloud, public, private or multicloud - no matter which solution you choose, we will run your applications and services in the target environment of your choice. Smooth, scalable, with the highest performance, secure and tailored to your individual SLA. You have 100% cost control - and we also monitor these costs: for example, resource management helps us reduce unused capacities, making us the ideal partner for all cloud problems. We will also be happy to advise you on the readiness for the transition to the cloud and choosing the right services.
Why with KPCS
from design through implementation to operation
Benefit from our experience across the various platforms and the deep technical expertise of our IT operations team. Processes certified to the highest standards and strict protection of your data in accordance with all the regulations for their protection is a matter of course. Last but not least, KPCS maintains a strategic partnership with Microsoft. This is proved by a number of professional certifications and direct access to Microsoft Premier Support for Partners. This makes us the ideal provider for your individual managed Microsoft Azure.
Maximize investments in Azure
Dozens of Microsoft certified professionals are able to design, convert, deploy and manage Microsoft Azure for maximum performance, reliability, availability and cost-effectiveness.
Use suitable tools and automation
Customer solutions such as Azure Lighthouse and our Azure Resource Manager (ARM) templates simplify deployment or operation, ensuring compliance with manufacturer's recommended settings.
Interconnection of different environments and sites
Regardless of where your systems are running, whether in your server room (on-premises), local service provider or another cloud service. ExpressRoute ExpressRoute allows all the sites to be interconnected.
Manage the risks and mitigate their impact
Our specialists are behind you! Service Level Agreement (SLA) can be less than an hour. Proactive and planning activities are important for Azure to avoid the outage of your critical applications.